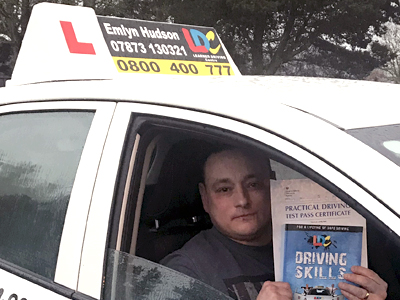 Scott Perkins
Passing with Emlyn
I passed with Emlyn Hudson couldn't ask for more in an instructor I found his methods simple but direct. This allowed me to progress quickly and safely leading to a confident pass all this accompanied by the LDC book and driving skills DVD. I would highly recommend the LDC system to everyone from first time drivers to those with experience. Overall a professional and friendly service from start to finish.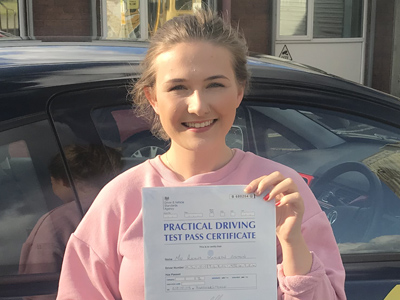 Reeana Aston
First time pass
Emlyn is a very patient, enthusiastic and professional driving instructor. He really helped me to gain confidence in my driving to the point where I was able to pass first time. He encouraged me to come out of my comfort zone by trusting my driving skills to complete more difficult driving. I would highly recommend Emlyn as now I feel fully confident to drive on my own.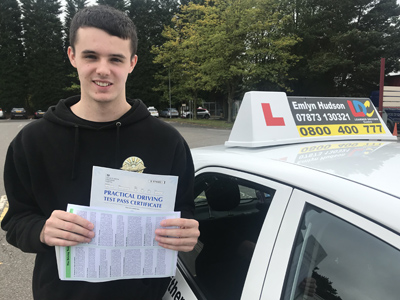 Jay Oliver
Jays journey
Learning to drive with Emlyn has been a really good journey. From having a previous instructor to changing to Emlyn every lesson I felt more confident and comfortable driving with him teaching me. If I did something wrong there wasn't any moaning just encouragement to improve on what I messed up on and finally getting me through my test which I can't thank him enough!!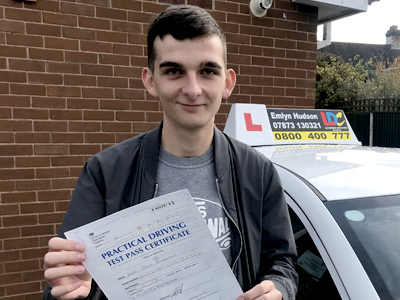 Ross Sharman
First time pass
I managed to pass first time with Emlyn's brilliant teaching. He has helped me to grow my confidence with driving and has been so patient! His now given me the skills I need to be on the road and be a confident and capable driver. I'd 100% recommend him to anyone looking for lessons.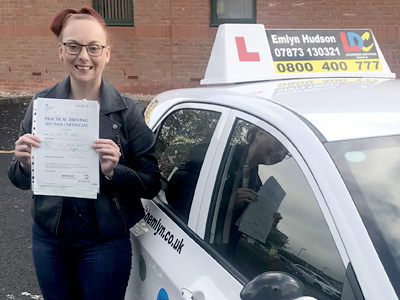 Katie Talbot
1st time pass
My daughter is Autistic and been trying to pass her Driving exams for four years now. She joined Emlyn at LDC Driving School two months ago and she has now passed and driving independently. I want to say a big massive thank you to Emlyn for helping her to achieve this huge milestone her life will change dramatically because of this success. Your patience and calm attitude has made this possible. Thank you again and that does not feel enough. You are a credit to your profession and all thelearner drivers. I would 100% recommend you Emlyn.
Chloe Stirling
My daughters journey
My daughter suffers from an anxiety disorder and was terrified of driving. We had previously tried several driving instructors both male and female but neither were able to sufficiently build her confidence to sit in the car, let alone drive. She was drawn to tears with her previous instructors as she struggled to cope with her anxiety. Then we found Emlyn. After three years of not sitting in the driver's seat my daughter passed her test with Emlyn after just 3 ½ months. He was so patient, kind and supportive and the only time she needed tissues was after her driving test. As a parent I cannot thank Emlyn enough for all he has done. My daughter is now able to move forward in her career as she can drive herself to work. So if you are looking for a special someone to guide yourself or your teenager through their theory and practical test I have not hesitation in recommending Emlyn; you will not be disappointed. Thank you from the bottom of my heart Emlyn you have been truly amazing.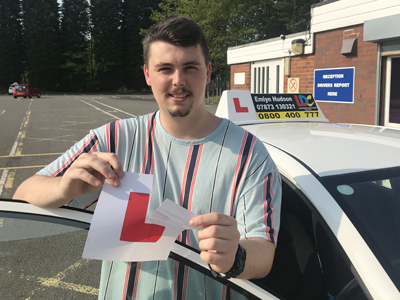 Liam Oliver
Passing with Emlyn
Learning to drive with Emlyn has been an absolute pleasure. After changing my driving instructor to Emlyn at such a crucial time in my lessons was quite daunting but he started from where I had left off and took the task on like it was nothing. He is such a calming influence and made my driving experience enjoyable. Cannot thank him enough for getting me through my test! 100% recommend Emlyn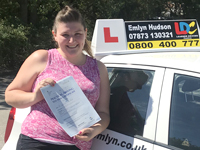 Ella Perry
Passed 1st time
Learning to drive with Emlyn has been a pleasure from start to finish. 😊 He is incredibly patient and understanding, I must have been a nightmare to teach as I panic and fret over everything!! But Emlyn has the skills to put you at ease and to give you the confidence to continue. 😊 I have had so much fun, we have laughed (uncontrollably sometimes) which has made passing my test bittersweet because now they're over, I'll miss my lessons!! Emlyn has a unique style of teaching which brings in famous names, such as Eddie the Eagle and Tina Turner, as daft as it sounds memorable cues are one of the things that helped me to keep my concentration while on test! I have no reservations about recommending Emlyn to everybody if they're wanting to learn to drive. 😊